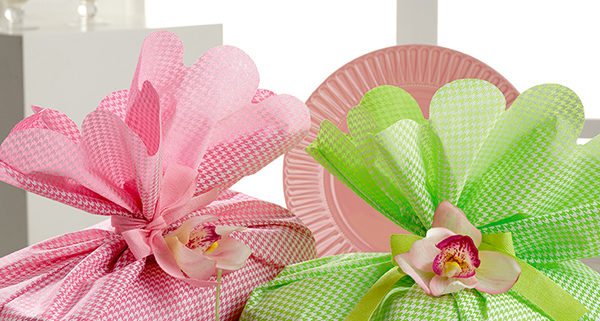 To make your moments sweeter …
Piennepi has always dedicated itself to seek solutions, materials, shapes, for making and packaging of confectionery products linked to the recurrences of Christmas and Easter.
Today we can count on a 'broad proposal of articles devoted to the packaging: bags, rolls, sheets, preformed rounds and bags, all in different materials like polypropylene and paper and not printed, fibers, fabrics (simple and coupled) for the typical Italian traditional panettone, easter eggs, or cakes and pastry items in general. Your tasty desserts, today even better looking with our proposals of wrapping.
Products entirely made in Italy, and with the style that has always distinguished us: good work. You can find our products at the best distributors or wholesalers, we do not sell online.
Display 15 Products per page